Welcome to the
New Artisan and Workers' Union of Mauritius (NAWU)
Affiliated to AI, IWW/AI, AIUF and AF (Anglophone)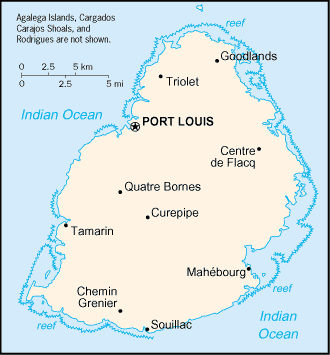 ---
Letters of affiliation etc
To My Dear Friends of the Anarchist International, The Anarchist International University Federation, The International Workers of the World and The Anarchist Federation - [British/anglophone section of the Anarchist International - Great Britain, Ireland, USA, Canada, Australia, New Zealand, Mauritius, a.s.o.]

Regarding NAWU 31.06.2006: This is a Union founded in 1989. Several years ago our membership was only 400 members. I was elected as secretary in September 2001 and I decided to wake up the Union's activities. I have launched an aggressive campaign to recruit more members . This was achieved by our constant presence on the field and by some successful negotiations we have been carrying on. At present our members are 600 and I do hope to have increased in the coming months. I have also in mind to seek a world wide recognition. This will be a great help for us in this time of globalization. Unfortunately our finance are limited and we have to be very cautious in our spending. NAWU is a Union that groups workers from all sectors of the Mauritian Economic activity: Textile industries , Hotel wokers, Government services etc. We are struggling for the rights of he workers especially those at the bottom of the ladder. Things here in Mauritius are not so good . The cost of living is increasing constantly and our purchasing power is decreasing. We however hope that the economy will recover and the future will be better.

Rakeshcoomar Seecharam, Sandhya Parmanand, Vijay Parmanand, , Manisha Bholah, Sameer Sofee, Vishal Condien, Sooraj Gaungoo, Letchnee Murday, Neeteshwary Peerthum, Avinash Oolaghen, Vishnu Lyacootee, Soogum Periyan, Poonum Periyan and Ouma devi Rajarutnam, are executive members of the New Artisan and Workers' Union in Mauritius. We are struggling for the welfare of the workers and the safeguard of their rights. We are very much interested to join your Federations and to be considered as members. We shall be grateful if you will kindly accept our request. We are of opinion that our movement share similar views with the Anarchists & libertarians in general. This is why we shall be much honored if we can be affiliated to your Federations. We are prepared to participate in the various seminars and conferences you may organize.
Regards
Pierre Syan
General Secretary
New Artisan and Workers' Union

[The mentioned Anarchist International's sections of course responded positively to NAWU's request.]


Dear friends, - We must thank you for having replied positively to our request of being members of the Anarchist International and its affiliated federations, i.e. AIUF/AU, The IWW/AI and AF (Anglophone) . We hope to be able to contribute to the advancement of the movement. We look forward to hear from you very soon and to future co-operation in general.

Thanks
Regards
Pierre Syan
for NAWU
---
The situation in Mauritius
Although known to Arab and Malay sailors as early as the 10th century, Mauritius was first explored by the Portuguese in 1505; it was subsequently held by the Dutch, French, and British before independence was attained in 1968. A stable democracy with regular free elections and a positive human rights record, the country has attracted considerable foreign investment and has earned one of Africa's highest per capita incomes. Recent poor weather and declining sugar prices have slowed economic growth, leading to some protests over standards of living in the Creole community. Since independence in 1968, Mauritius has developed from a low-income, agriculturally based economy to a middle-income diversified economy with growing industrial, financial, and tourist sectors. For most of the period, annual growth has been in the order of 5% to 6%. This remarkable achievement has been reflected in more equitable income distribution, increased life expectancy, lowered infant mortality, and a much-improved infrastructure. Sugarcane is grown on about 90% of the cultivated land area and accounts for 25% of export earnings. The government's development strategy centers on expanding local financial institutions and building a domestic information telecommunications industry. Mauritius has attracted more than 9,000 offshore entities, many aimed at commerce in India and South Africa, and investment in the banking sector alone has reached over $1 billion. Mauritius, with its strong textile sector, has been well poised to take advantage of the Africa Growth and Opportunity Act (AGOA). It has a working parliamentary democracy, and strong unions, but it has not real democracy, i.e. anarchism. The economic-political system of Mauritius works significantly more from the top downwards to the bottom, than from the bottom, grassroots, and upwards
The gini-index is estimated to ca 37, indicating it is a significantly capitalist country, but not extreme. The degree of capitalism is estimated to ca 60% (ca 40% socialism) and the degree of statism is estimated to ca 72,4% (degree of autonomy is ca 27.6%), and thus the libertarian degree is estimated to ca 33,5% (the authoritarian degree is ca 66,5%). The system is not totalitarian, but close to it. The system is located to the left in the populist sector of the fascist quadrant of the economic-political map, see http://www.anarchy.no/a_e_p_m.html , i.e. it is a left-populist moderate fascist regime, not ultra-authoritarian. Mauritius has rank no 64 on the ranking of countries according to libertarian degree, see http://www.anarchy.no/ranking.html . Bosnia-Herzegovina is ranked as no 63, and the totalitarian Cuba as no 65.
Bad working conditions in the export processing zones. In many respects, law and practice in Mauritius is in breach of the ILO core labour conventions that the country has ratified and that are legally binding on its government. While the right to organise and to bargain collectively is guaranteed on paper, the Industrial Relations Act provides the government with far-reaching powers to delay strikes and even declare them illegal should they be considered likely to damage the country's economy, thus effectively preventing the effective exercise of the right to strike. National law grants the public authorities the further possibility of refusing the registration of a trade union on grounds of non compliance with various arbitrary and ambiguous stipulations.

Notice should be made to the bad working conditions existing in the export processing zones where the legislation in force allows employers to require compulsory overtime and where the working hours exceed those applying to other sectors of activity. Migrant workers performing jobs in enterprises located in the export processing zones are openly discriminated against and receive lower wages than nationals. Legislation against discrimination is not enforced sufficiently in the country, which has led to a gap between women and men in terms of remuneration as well as access to education, employment and government services. Sexual harassment is a common practice at the workplace, yet is not adequately addressed by the government.

Despite the fact that child labour is prohibited in Mauritius, the number of inspectors employed by the Ministry of Labour to implement legal provisions against child labour is so low that it remains a reality, as is child prostitution. The AI denounces the fact that living and working conditions of some workers are equivalent to forced labour, in breach of the ILO core labour standards concerned, including for girls forced into prostitution. The AI demands that the government of Mauritius should redress its non-compliance with the ILO core labour standards and implement effective policies that could tackle the many major problems the country is confronted with today.
Fellows in Mauritius! Contact NAWU and join the NAWU-network today! Be a networkmember/subscriber to the IJ@/NAWU/AF/AI/IFA! Feel free to forward this information to your own network, and/or link up the Website of NAWU at your blog or homepage. Join in the struggle for and towards anarchy and anarchism, i.e. for socialism and autonomy; against economical plutarchy - that is capitalism; and against statism -- in Mauritius and world wide... Of course a struggle without ochlarchy (mob rule broadly defined), the opposite of anarchist, anarchy and anarchism!!! A struggle for anarchy and anarchism as opposed to all forms of marxism (state-socialism), liberalism and fascism, including populism. A struggle for a movement of the societal, i.e. economical and political/administrative, systems -- in libertarian direction, less authoritarian degree... NAWU always works and demonstrates with dignity, uses real matter of fact arguments and adds weight behind via direct actions, mass actions, and via elections. More information is available via "contact NAWU" below.
---
The Anarchist International: http://www.anarchy.no/ai.html
The Anarchist International University Federation: http://www.anarchy.no/au.html
The International Workers of the World: http://www.anarchy.no/iwwai.html
The Anarchist Federation - (British/anglophone section of the Anarchist International): http://www.anarchy.no/afb.html
Freedom Online (Organ of AF): http://www.anarchy.no/afbpress1.html
---